What are the steps of taking Huawei certification exam? (1)
Huawei certification examination programs of different levels and directions have different examination requirements and processes. All certification examinations require an appointment in advance for the examination time and place. After paying the examination fees, they must go to the scheduled examination center to take the exam. After passing the exam, apply for a certificate to the Huawei website.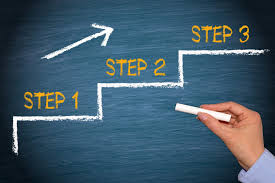 Huawei HCNA, HCNP, HCIE examination process:
Step 1: Take the test
Take the test at the appointment time to the test center to take the test. After the test is over, the test center will give the test results.
Step 2: Certificate application
1. 3 working days after completing the examination, apply for a certificate to the Huawei website;
2. For customers who apply for e-Cert, Huawei will send the certificate to your application mailbox within 3 working days;
3. For customers who apply for a paper certificate, Huawei will complete the production and mailing of the certificate within 5 working days, and send the express order number to your application email via email.
4. The written test score is valid within 18 months after the test transcript is output. You can participate in the LAB exam within the validity period.
HCIE lab test and comprehensive interview
Step 3: Experiment test appointment
1) Appoint HCIE written test before making an appointment for HCIE test;
2) Huawei website fills in the HCIE lab exam appointment application. When making an appointment, you need to provide an exam ticket. The exam seat is limited. Candidates are requested to make an appointment in advance.
Step 4: Examination voucher purchase
Candidates are required to purchase exam vouchers in advance at the Huawei Authorized Training Center when making appointments for LAB exams and interviews. Otherwise, the appointments will not be successful and the erroneous bookings will be cancelled.
Step 5: Take an experimental test
1) After successful verification of the exam, Huawei will notify the candidate of the exam information;
2) Experimental examination time: 9:00-12:00 AM, 13:00-18:00 PM;
3) E-mail notification of test scores within 5 working days after the test ends;
4) The same candidate has the same technical direction, and the interval between the two HCIE LAB exams can not be less than 30 days;
5) The LAB results are valid for 90 days after the candidate's transcripts are output. You can participate in the interview during the validity period.
Just share some tips of taking Huawei exam steps you will meet if you also plan to take Huawei certification exam. In next post we still will share the rest 3 steps with all Huawei candidates who are new on Huawei.