What are the deep evaluation system certification qualifications of Huawei?
We should try to know much benifits about Huawei certification before we select which direct we will work on. How many system certification we could select if we need?
View accredited qualification with profound assessment system from the picture easily. The comprehensive test database guarantees certification quality by providing a proven tool to certify individuals for their technical competency, operational discipline and practical ability. Test items relate to key knowledge and skills ensuring that the certified individual has the appropriate competence to meet job-role requirements.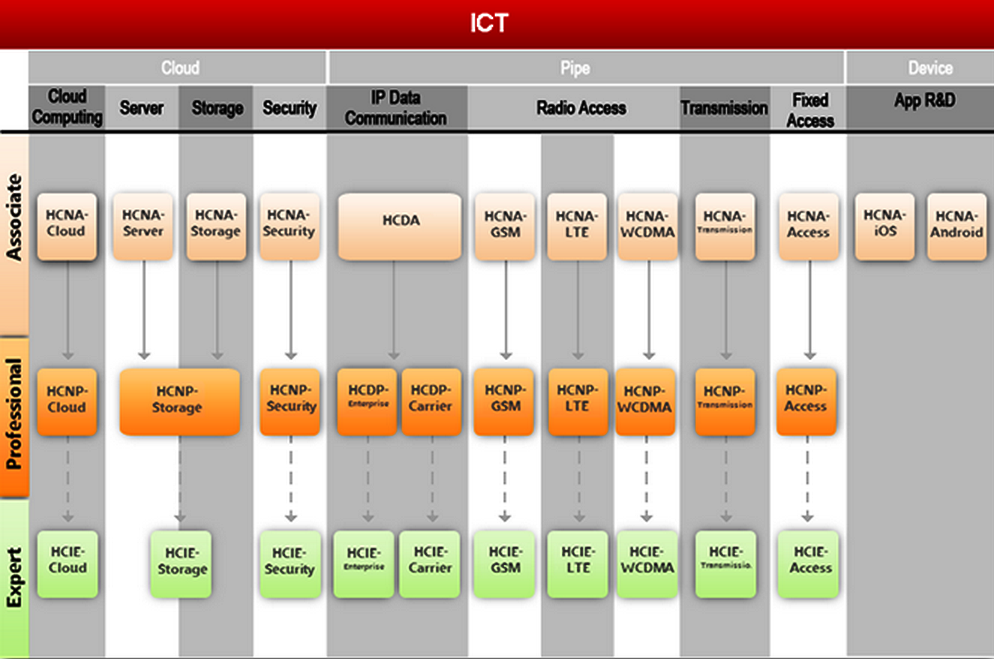 Huawei Certification Systems Including:
Routing and Switching Technology
Wireless Local Area Network Technology
Network Security Technology
Unified Communication Technology
Contact Center Technology
Video Conference Technology
Storage Network Technology
Cloud Computing Technology
LTE Technology
Transmission Technology
Access Network Technology
Optical Network Technology
Microwave Product Technology
Mobile Soft Switch Technology
NGN Technology
MGW&SBC Technology
USC Technology
SG Technology
GSM Technology
WCDMA Technology
CDMA Technology
Wimax Technology
GSM RNP&RNO
WCDMA RNP&RNO
CDMA RNP&RNO
Microwave RNP
Site and Power System
Hybrid Power Supply
Telecommunication Equipment Survey
Hardware Installation Supervision(Exclude RF Product)
Hardware Installation Supervision (Include RF Product)
Select which certification you are interested in then decide to gain your certification by a fast way. Know much latest Huawei certification exams information could pay attention to DumpsBase site continually.