What can I Benefit from Cisco Certifications?
Cisco certification is an international passport allows you to stand out in employment and many other competitions.Cisco certification is a highly prestigious network skills certification for the Internet community. Obtaining Cisco certification is undoubtedly a strong stepping stone for the online industry. Want to check all the details of Cisco Certifictions? In our previour news, we introduced what about Cisco certifications.
Cisco certifications provide engineers with the expertise needed to navigate Cisco equipment in today's rapidly changing network environment. CCIE is the certification of the most advanced technical capabilities of Cisco (except the newly-launched CCA).
CCIE certification is located at the top of the Cisco Pyramid Certification System and is one of the most authoritative and respected certificates recognized by the IT community. CCIE certification is one of the top ten IT certifications, with the ultimate reputation in IT industry.
In addition to the recognition of the entire industry, earning CCIE certification is also an indicator that you are constantly holding the latest network knowledge; you will be the most competitive person in your field of expertise.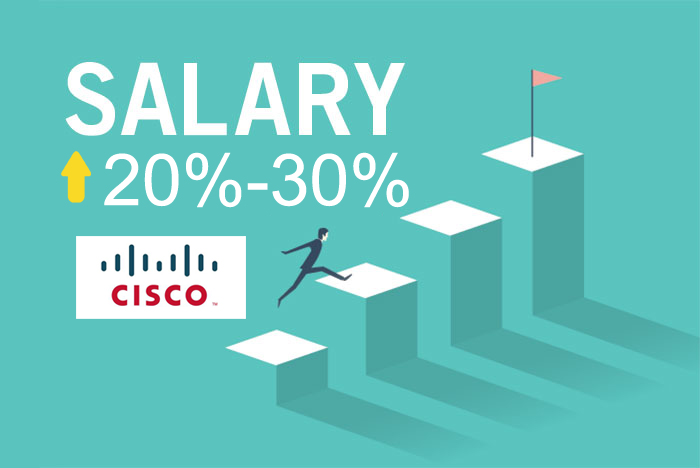 Cisco certifications can also improve your salary. According to relevant data from our customers, we learned that the average salary of employees with Cisco certification exceeds the industry average of 20-30%.