What about Cisco Certifications?
Cisco certifications are introduced by Cisco, a well-known manufacturer in the networking field, which is an international authoritative certification in the Internet field. There are three series in Cisco certifications: Career Certifications exams, Specialist Certifications exams and Additional Online and Proctored Exams. Show the details of the three series below.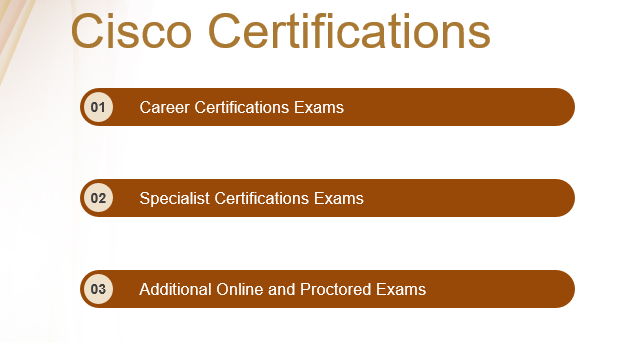 Career Certifications Exams
Routing & Switching
Cloud
Collaboration
Cyber Ops
CCNA Cyber Ops
Data Center
Design
Industrial
Security
Service Provider
Wireless
Field Technician

Specialist Certifications Exams

Business
Collaboration
Data Center
Internet of Things
Network Programmability
Operating System Software
Security
Service Provider

Additional Online and Proctored Exams
Proctored Exams
Additional Online Exams
You can get all the latest dumps questions of the above three Cisco Certification series at Dumpsbase.