Cisco 400-101 CCIE R&S Exam Advice
CCIE R&S Introduction
1. CCIE R&S is currently the most popular CCIE certification;
2. Candidates who have passed 400-101 exam and get CCIE R&S certification will obtain expert knowledge of LAN, WAN interfaces and various routers and switches;
3. After earning CCIE R&S certification, you will have ability to solve complex connection problems to increase bandwidth, increase corresponding time, maximize performance, and support global applications.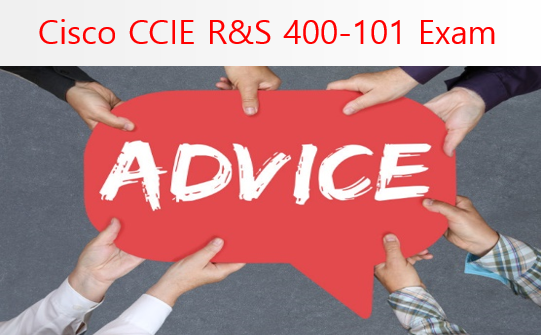 Advice for you to take Cisco 400-101 CCIE Exam
1. You need to search reference and resources for Cisco 400-101 CCIE R&S exam by yourself.
2. Do more operation! Network engineering is a kind of very practical technology. It can be said that words are useless. It only depends on the actual operation. On paper, there is no value in this field! Many engineers think that this technology I know, but actually fails repeatedly in practice. This is the result of not doing much more!
3. Join the related forums or courses to ask questions that you donot understand and get answers from other candidates or certified experts, and share the knowledge points you know!
4. Practice more Cisco 400-101 CCIE R&S online exam questions.Dumpsbase 400-101 dumps questions may help you achieve it.